Salesforce Solutions You Can Trust.
We help companies bridge the gap between technology, business process, analytics.
We create efficiencies through Salesforce so companies can focus on their bottom line!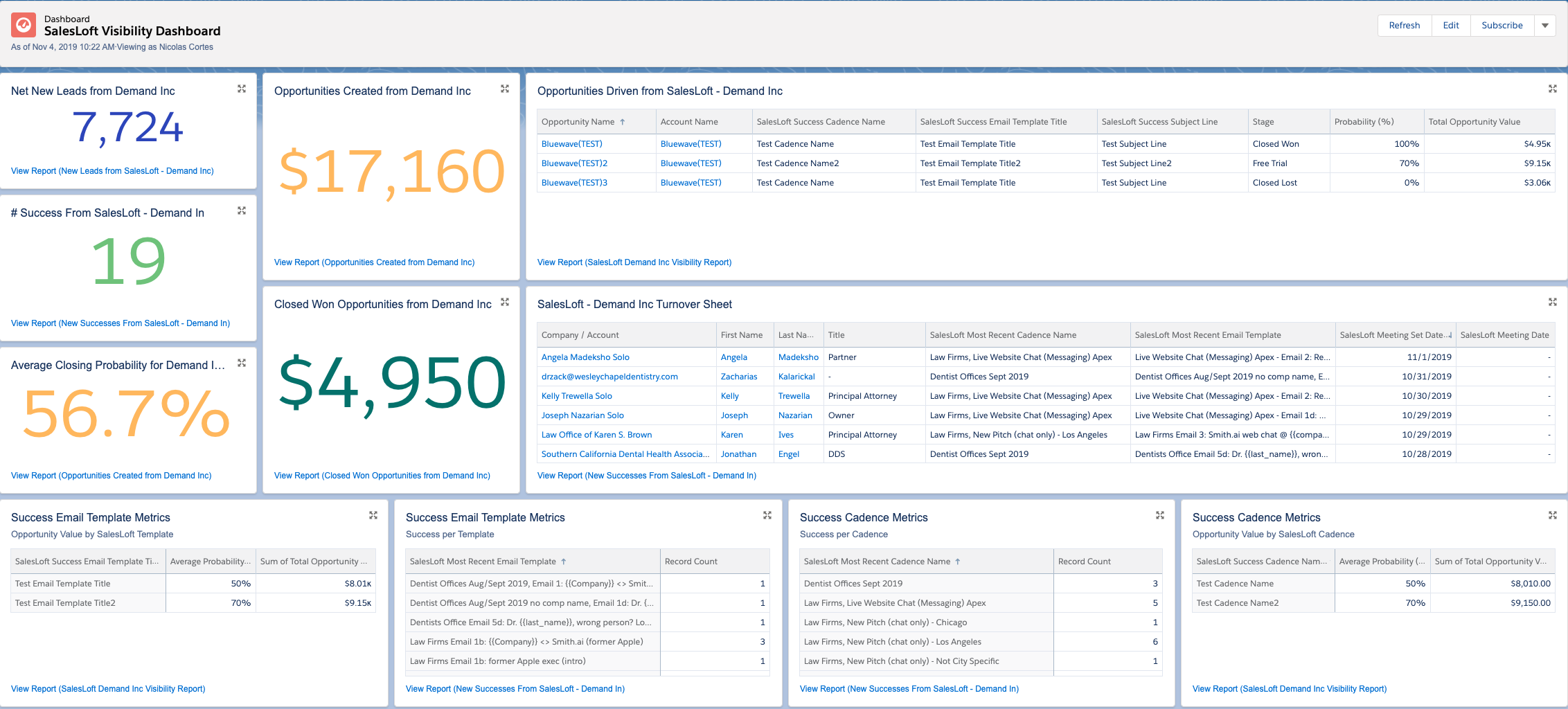 Trusted by incredible B2B teams
It was very enjoyable working with Jake & team. They were super knowledgable and helpful. Would recommend to anyone purchasing Salesforce or SalesLoft.
Jake at Bluewave was wonderful to work with and very knowledgeable. He was instrumental in our effective SalesLoft integration with Salesforce. I highly recommend him and Bluewave.
The team at Bluewave have been & continue to be a vital role in building our core systems. With their help, we successfully drove $700M+ in pipeline & 3,210% ROI for our customers in 2019. We could not have done it without them!
Nico & team were great! They were responsive, quick, & very skilled at both understanding the capacity of what Salesforce could do and at understanding our needs as a company making them able to create exactly what we needed.
Small & Medium Business Trends Report
Drive Adoption and Boost Productivity with In-App Guidance